HOW TO SUPPORT US
---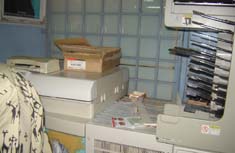 African Pro-poor Tourism Foundation has been working to protect the nature and improve the lives of people living next to tourist attractions, and there is still much more to be done. Our work is made possible by the financial support of foundations, corporations, public agencies and hundreds of generous individuals. There are many ways to support us. We encourage you to do so in whatever way you can whether through money, time, opportunities or encouragement.

WHY SHOULD YOU SUPPORT US?
APTF relies heavily on the support of individuals to continually advance our mission. Since we we are a non-profit, organisation we don't have any other source of revenue apart from the donations and grants. Very few foundations today fund sustainability work and it is critical we accept grants from companies, individuals and fondations that are willing to support our cause.
WHAT ARE YOUR SUPPORTING OPTIONS?
We currently offer various giving programs to accommodate the differing needs of our donors. Whether you prefer to give monthly or annually, through your workplace or the internet, matching gifts or planned gifts, stock or securities, memorials or tributes there is sure to be a program for you. You can support us through any of the following programme listed below;
1. Donate by mail or phone by printing and sending our donation form
2. Tell a colleague or friend about APTF.
3. Volunteer your time.
4. Make one of our wishes come true.